NEWS
---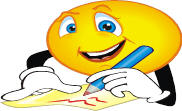 Newsletter January 2021
Symptoms of coronavirus in children
The main symptoms of coronavirus are:
a high temperature.

a new, continuous cough – this means coughing a lot, for more than an hour, or 3 or more coughing episodes in 24 hours.

a loss or change to sense of smell or taste – this means they cannot smell or taste anything, or things smell or taste different to normal.
What to do if your child has symptoms
If your child has any of the main symptoms of coronavirus:
1. Get a test to check if they have coronavirus as soon as possible.
2. You, your child and anyone else you live with should stay at home and not have visitors until you get the test result – only leave your home to have the test.
Anyone in your support bubble should also stay at home if your child has been in close contact with them since their symptoms started or during the 48 hours before they started.
Wet & cold weather – Please ensure children have appropriate coats, wellies and hats, as snow and rain does not stop play and some may have to walk to and from school.
<![if !vml]><![endif]>*** SICK CHILDREN *** <![if !vml]><![endif]>
If you know your child is poorly and taking medication please do not let them attend Kids Club. Infections can spread rapidly help us prevent the increase of known illnesses and protect our children and especially our staff.
0 – 5yrs Can you please supply us with a change of clothes in case of accidents and spillages and water play.
Breakfast Club – Kids Club meals ends at 8am – If you want your child to have breakfast please ensure they arrive by 7.45am.
Breakfast Club - Babies, Toddlers and Early Years – Can we please remind all parents breakfast finishes at 8.30am. This means we can start setting up our busy learning schedules and activities.
If you find you child is not eating food on our menu, you are more than welcome to bring in packed lunch for them instead.
Car Parking – Please do not to park in the school car park during school times – it is essential you adhere to safety rules and use the car park to the rear of the kids club in Silverdale Road during busy school times.
Attendance times
–
O
ur staff rotas are planned around the expected times your children arrive and are collected. If these times are going to change at any time then we need to be contacted to ensure we have staffing ratios adhered to at all times
Mobile Phones – please respect our policy of not using mobile phones while on our premises. This is a child protection standard which all settings have to abide by.
*** IMPORTANT NOTICE – LATE PAYMENT ***
If your childcare fees have not been paid within the first 7 working days of you receiving your bill then an additional late payment £50 fee will be added
A reminder about late cancellation charges A cancellation charge of £5.00 per half day and £10.00 full day will be made for any booking that is cancelled with less than 24 hours notice. This applies to sickness cancellations too. If you simply do not turn up on the day of booking, you will be charged the full fee amount for the day or usual time you have previously arranged.
KIDS CLUB - TERM TIME CANCELLATIONS - Kids Club cancellation charges for 'no show' or 'late cancellations' will be £5.00 during term times and for holidays it remains the same above.
Helen Welsh
Business Manager & Chairperson
TEL 01670 730428
or e-mail info@cramlingtonkidsclub.co.uk
or visit
www.cramlingtonkidsclub.co.uk