NEWS
---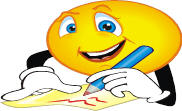 Newsletter June 2021
Sun Cream – Please ensure during sunny hot weather your child's first sun cream application has already been applied before they arrive for their day with us – we will reapply throughout the day with your permission.
<![if !vml]><![endif]>*** SICK CHILDREN *** <![if !vml]><![endif]>
COVID-19 If your child has a temperature of 38 degrees or above Gov.UK insist that the child is sent home and a covid test is taken to ensure a negative result. If you are unwilling to have your child tested then the isolation period of 10 days must be adhered.
If you know your child is poorly, has anything contagious and taking medication please do not let them attend Kids Club. Infections can spread rapidly help us prevent the increase of known illnesses and protect our children and especially our staff.
If you have already given your child Calpol then you must think already they are poorly and so in that case should not attend !
Water play 0 – 4yrs Parents can you please supply us with a change of clothes in case of accidents and spillages and water play. <![if !vml]>

<![endif]>
A reminder about late cancellation charges Baby room, Toddlers and Early Years A cancellation charge of £5.00 per half day and £10.00 full day will be made for any booking that is cancelled with less than 24 hours' notice. This applies to sickness cancellations too. If you simply do not turn up on the day of booking, you will be charged the full fee amount for the day or usual time you have previously arranged.
Kids Club term time £5.00 late cancellation with less than 24 hours' notice.
Kids Club holidays a full day charge will be applied if you have booked a full day or half day where you have specified any 5 hours.
There is no cancellation period for holidays so only book what you actually need otherwise you will be charged.
IMPORTANT - Passport system - Can all parents who have not already done so please return your Passport forms to populate the Passport system that follows your child through to school.
Questionnaire Forms - Thank you 😊 to those parents who returned their questionnaire forms back to us and they made very favourable reading. One of the main point that came out of feedback was more on Tapestry please. We have listened and allocated more staff time to this so hopefully you will see a difference already. HOWEVER, it's a two way thing it would greatly help us if you too could make regular updates on Tapestry ie we always try to look for "WOW" moments or where they have been or who they have seen etc.
Breakfast Club - Babies, Toddlers and Early Years – Can we please remind all parents breakfast finishes at 8.30am. This means we can start setting up our busy learning schedules and activities.
Breakfast Club – Kids Club only ends at 8am – If you want your child to have breakfast please ensure they arrive by 7.45am.
Packed Lunch - If you find you child is not eating food on our menu, you are more than welcome to bring in packed lunch for them instead.
Attendance times – Our staff rotas are planned around the expected times your children arrive and are collected. If these times are going to change at any time then we need to be contacted to ensure we have correct staffing ratios adhered to at all times.
*** IMPORTANT NOTICE – LATE PAYMENT ***
If your childcare fees have not been paid within the first 7 working days of you receiving your bill then an additional late payment £50 fee will be added.
Helen Welsh
Business Manager & Chairperson
TEL 01670 730428
or e-mail info@cramlingtonkidsclub.co.uk
or visit
www.cramlingtonkidsclub.co.uk