NEWS
---

Newsletter
Cramlington Kids Club
March
- 2018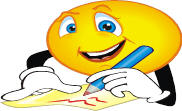 With immediate effect can all parents and guardians please please, please stop using the school car park
it is not for our use. – We have had two near misses where children could have been seriously hurt lately and it is only a matter of time when a real accident will happen.
We have also had collisions in the car park that have not been reported to us by our parents to two teachers' cars. Please do not let these incidents or accidents be your fault and do not use car park. Thank you for your cooperation with this issue.
With effect from 1st March 2018 it has become been necessary to increase prices to cover staffing expenses and running costs. Please be assured we still remain the cheapest and most flexible childcare provider in the area.
***30 hrs per week***
As from September 2017 Cramlington Kids Club has been offering FREE childcare up to 30 hours per week for qualifying parents/guardians.
Criteria :
· Where parents earn the equivalent to 16 hours at national minimum wage over the coming three months
· This equates to £115 a week or £6,000 per year for each parent over 25yrs old
· or £111.20 (£5,700 per year) for each parent aged between 21 and 24yrs old
· Each parent must not earn over £100,000
All three and four year olds and those qualifying two year olds continue to be entitled to 15 hours of early education a week.
Each family is entitled to 30 hours in each of the 38 weeks of the academic year.
HOWEVER as Cramlington Kids club is so flexible this can be stretched over the entire year ie 22 hours over 52 weeks or 24 hours over 48 weeks. A total 1140 hours is available.
We can share 30 hours with your school and still provide wrap around childcare in
either mornings or afternoon or both.
Any questions please ask Helen, Rachel, Sheri or Louise
*** SICK CHILDREN ***
If you know your child is poorly and taking medication please do not let them attend Kids Club. Infections can spread rapidly help us prevent the increase of known illnesses to other children.
6pm closure means we need to vacate the premises – please ensure you arrive no later than 5.55pm to allow this to happen.
*** IMPORTANT NOTICE – LATE PAYMENT CHARGES ***
If your childcare fees have not been paid within the first 7 working days after receipt of your bill or an additional late payment Of £50 will be added.
TEL 01670 730428
or e-mail info@cramlingtonkidsclub.co.uk
or visit
www.cramlingtonkidsclub.co.uk